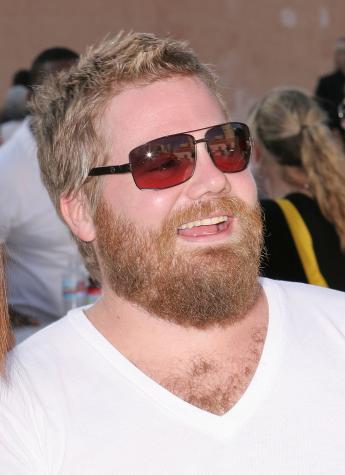 A toxicology report indicates that Jackass star Ryan Dunn was drunk when he crashed his Porsche on a Pennsylvania highway and died Monday morning.
Not only that, he was driving extremely fast, possibly up to 140 m.p.h.
Dunn, 34, died along with his friend Zachary Hartwell, 30, from West Chester, Pa. Both men suffered "blunt and thermal trauma" in the crash, which effectively turned Dunn's car into a fireball, according to the autopsy report.
Authorities say the toxicology results put Ryan Dunn's blood alcohol concentration at 0.196 percent. The Pennsylvania legal state limit is just 0.08.
Before the crash that took their lives, the two men had been in a bar in West Chester. Dunn had even Tweeted a photo of them drinking.
"The initial crash reconstruction investigation determined that Mr. Dunn's vehicle was traveling between 132-140 mph at the time of the collision," the West Goshen Police Chief, Michael Carroll, said in a statement.
It's all very tragic. It also reinforces Roger Ebert's point - however poorly timed and worded it may have been - about drunk driving (and speeding).
thehollywoodgossip/[Photo: WENN.com]