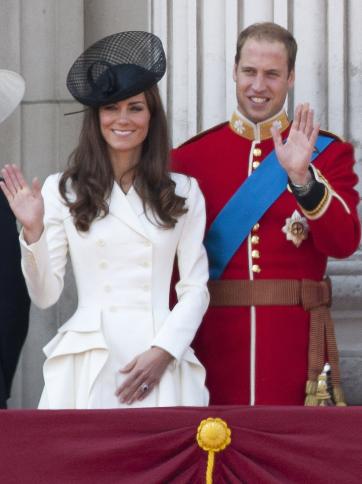 Prince William and Kate Middleton
Prince William and Kate Middleton's excursion to the U.S. isn't their only stop in North America. They'll be visiting our neighbors to the north too, eh!
After spending June 30-July 2 in Ottawa, Ontario, Gatineau, and Montreal, the Duke and Duchess of Cambridge will head to Quebec City on July 3.
The 29-year-old newlyweds (yesterday was William's birthday) will work with Maison Dauphin, an organization that works with homeless youths.
The Quebec group's mission ties in closely with William's Patronage of Centrepoint, a homelessness charity, back home in the United Kingdom.
Later that day, the royally cute British couple will be attending a community event at Fort-de-Levis to mark some of the region's important milestones.
A rep from the Department of Canadian Heritage says the nation hopes William and Kate will "regard Canada as a second home - a term of endearment often used by The Queen to describe her special affection for and pride in this country."
Following that, America beckons. Excitedly, at that. After stops in Prince Edward Island, Alberta and the Northwest Territories, they arrive in California July 8.
To stay looking gorgeous at all times and in all settings, Kate Middleton is rumored to be packing 40 outfits for the North American trip.
That's a lot of Fashion Face-Off potential!
thehollywoodgossipPhoto: Fame Pictures